Fast Hybrid From Lexus In 2019 ?
A recent announcement was released by Lexus regarding some of their upcoming 2019 models. In September, a newly update version of a hybrid is going to be part of the lineup. Faster and more efficient than previous models, the Lexus ES will be able to achieve forty-four miles per gallon for fuel efficiency and three-hundred horsepower. This ES sedan is a mid-sized luxury vehicle that packs a lot of punch and plenty of attitude. It is sporty but still very classy. This model was available in previous years, but this year's Lexus ES has seen a few updates both inside and out. Consumers are going to love that the 2019 ES will feature a ten percent better fuel efficiency rating. The horsepower has increased as well, road handling is a bit more comfortable and the size of the vehicle has increased as well.
THE EXTERIOR OF THE LEXUS ES
On the outside of the ES you will notice that the vehicle is very sleek and sporty. The size has increased a bit as well as the profile is lower. For more specifics, the length of the ES is 2.6 inches longer, 1.8 inches wider and just 0.2 inches lower. A longer wheelbase and some beautiful color choices make this a vehicle to check out this year.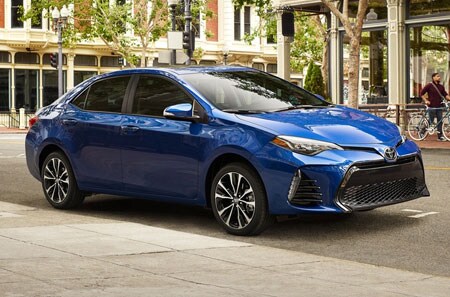 INTERIOR STYLING IN THE LEXUS ES
There have been a few minor updates to the interior of the Lexus ES. Nothing drastic has been done, but just enough updates have been made to keep things fresh and comfortable. Even though there is a lower roof line than previous years, there hasn't been any loss of head room. When it comes to technology, you get a large, central touch screen on the front dashboard. It comes equipped with Apple CarPlay technology, Alexa voice recognition and plenty of other features like navigation and audio controls. What is still lacking is an Android Auto hook up. The control panel is updated this year as well. Previously you would find a joystick module for controlling all of your navigation, audio, etc. Now a 1-to-1 track pad has been installed.
WHEN YOU ARE LOOKING FOR POWER
The Lexus ES has three different engine options with one being the hybrid engine that provides three-hundred horsepower. Four cylinders are included which is the same engine as last year's hybrid option. Fifteen more horsepower has been achieved though. Fuel efficiency has increased from forty miles per gallon to forty-four miles per gallon.
To date, you won't find any pricing specifics for the base level ES Hybrid or any of the options that are available. It is likely that more information will become available around the release date in September 2018. Come visit us at Reliable Lexus if you would like more information on the Lexus ES Hybrid model, or any of the other Lexus models that we have on our lot. Lexus is known for manufacturing high quality vehicles that last for years to come. They are classy with a bit of sport to them. Perfect for drivers of all types, these vehicles are a great investment if you are currently in the market for a new vehicle.